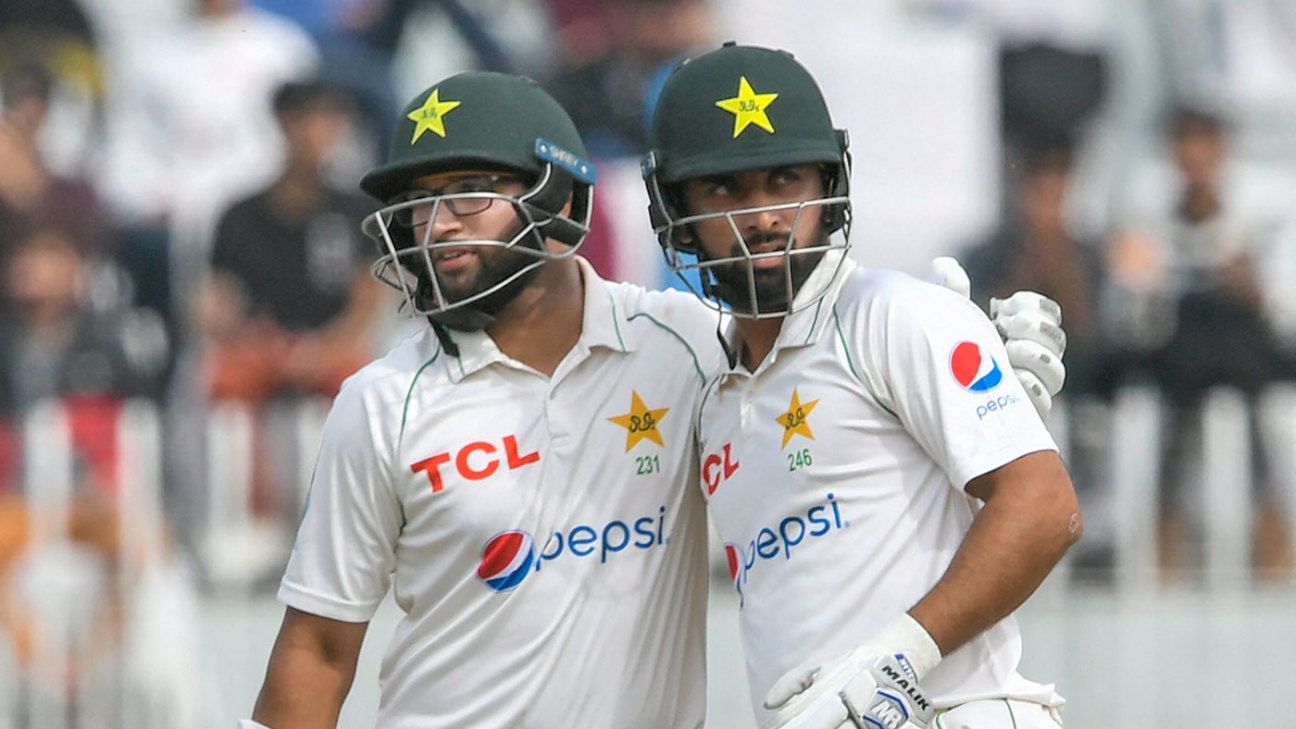 England had 174 on the board by lunch on the first day at Rawalpindi, and 332 by tea. Were these both records?
asked Jamie Kelly from England
For this sort of question I needed to consult the Melbourne statistical wizard Charles Davis, who has made a study of hundreds of old scorebooks. He says, of England's lunch score on the first day in Rawalpindi, "174 is second, after 179 for 1 by South Africa against Australia
in Johannesburg
in 1902-03. That involved about 41 overs, whereas England faced only 27. Earlier that year in the Ashes, Australia made 173 for 1 off 33 overs
at Old Trafford
, an innings which included
Victor Trumper
famously making a century before lunch."
Read this on Cricket